Point clouds can be derived from raw data gathered with the help of 3D scanning. 3D laser scanners capture the details of the scanned items in a real-world context – capturing measurements and other details as they exist in the real world. 3D laser scanners are used to scan buildings, manufactured items, sculptures, etc.
A point cloud consists of a huge collection of points in 3D co-ordinate system, when viewed in specialized softwares on a computer. Since each point in the point cloud represents the real measurement, point cloud data can be used to create to-scale as-built 2D drawings and 3D models by means of specialised CAD softwares available in the market.
3D scanners are portable and have become more affordable. Hence, more people are now, using this 3D scanning technology to capture measurements. 3D scanning is faster and more reliable as compared to the older hand-held laser measuring tools or scales or calipers.
The availability of partly/fully automated software that helps to transform scans into point clouds files and further to finished to-scale drawings and models, is changing the CAD world in a big way.
3D Scanning: Infinite Possibilities of Point Clouds
Engineering
3D scanning and point cloud technologies find immense applications in the field of engineering. They are key-enablers when it comes to the digitization of existing facilities, especially when 2D drawings and CAD models are not available, hence making the process of reverse engineering easier and accurate.
Geology
A point cloud is an indispensable tool when it comes to geological as well as geotechnical data collection, analysis, and interpretation. Open pits and underground mines continuously collect point cloud data through photogrammetry surveying and laser scanning devices. Technological advancements have reduced the file sizes, simplified the rendering requirements, and have enabled the implementation of surface meshing tools and real-time 3D viewers. In fact, the applications of the technology in the geo-mechanical field are growing by the day.
Construction Industry
3D point cloud data gathered through laser scans provide accurate geometries of objects in the construction industry, making the capture of As-built data for creating 2D drawings or 3D Models faster and easier. This is specifically helpful in renovation planning.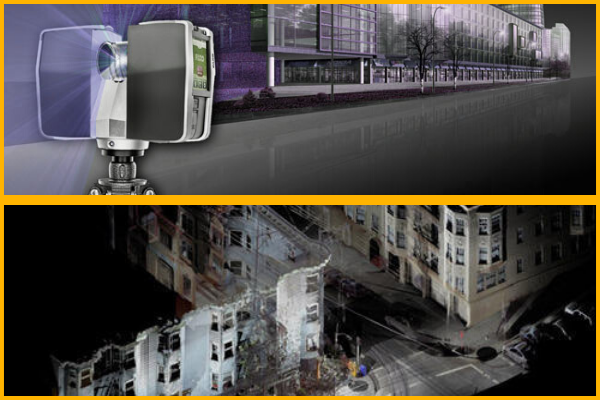 Digitise IT – a CAD service provider
Digitise IT, established in 2000, is a CAD services company. Service offerings include creation of 2D Architectural CAD drawings and 3D models from point-cloud data files.
Our CAD drafting, 3D modelling and visualization, Brochure Floorplan and Photo-enhancement services are utilized by real estate agencies, architects, building construction companies, property developers and marketing agencies, across the world.