The old saying "Pictures speak louder than words" is very true for the Real estate industry.
Today, people go online and search for information before making any buying decisions. They follow the same procedure even when buying properties. There are umpteen number of real estate listings on the World Wide Web and if you want your site to stand out, it is important that your real estate listings provide valuable information. Your listings must provide comprehensive information regarding the property -Location, size and area of property, number of rooms, key features, layout floorplan, property site plan, view, etc.
Buyers form their impressions depending on how good your online listing is. Web appeal is referred to as the new curb appeal and higher clicks equals higher closings. The longer you hold the buyer's attention on your listing, the more chances of a sale closure!
The best way of holding the buyer's attention on your listing showcasing the property features to a buyer, is through good quality enhanced photos.
Three key benefits of using enhanced photos in your listings
#1: They help users form the crucial first impression and sell 50 percent faster
As the saying goes, nobody gets one more chance for the first impression. Before scheduling a tour, most prospective buyers do an online search. If you want them to react in a positive manner to your listings, your photos should stand out. If the photos of the properties that you have listed out on your site are not catchy enough, they will immediately move on to something better. Statistics reveal that enhanced real estate photos are helpful in selling properties 50 percent faster.
#2: Enhanced photos excite, impress, and increase the interest of prospective buyers
It has been observed that high-quality images generate 118 percent more online views. Human beings are visual animals. Irrespective of whether they are browsing the web for buying a pair of shoes or commercial or residential properties, they make their decisions on the basis of the images they see. According to a report in 'The Wall Street Journal', most buyers spend 60 percent of their time looking at the photos on real estate listings. They spend only 20 percent time on the descriptions about properties. Further, 83 percent of the buyers feel that photos are important listing information.
#3: Enhanced photos encourage prospective buyers to share information
When prospective buyers feel captivated by images that are visually pleasing, they are more likely to share them. This means that your listings would be viewed by more prospective clients. Photos that are embedded with the right elements capture viewers' interest and this, in turn, results in them spending more time on the site. Increased viewership and interest on your listings ultimately get translated into an increased sale price.
DigitiseIT – Specialists in Real Estate Photo-enhancement services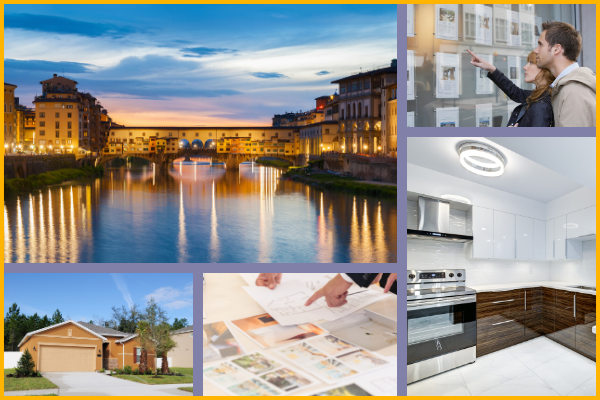 Digitise It offers a wide range of Photo-enhancement (regular) and Photo-Treatment services which include
Photo Enhancement
Every image we receive is treated for
Contrast, color, white balance
lens distortion and correction
Scaling, straightening, composition
Removal of lens dirt, reflections
Add image on TV screen
Blue Sky Change
Lighting of Fireplace
Blurring of faces, car license plates, signboards
Day to Dusk
A specialized service where the photo taken during daytime is treated in such a way that it gives an impression of how the photograph will look at dusk. Here every image is treated for:
Contrast, color, white balance
lens distortion and correction
Scaling, straightening, composition
Removal of lens dirt, reflections
Dusk Sky Change
Lighting of Fireplace
Lighting of Windows, doors, lamp
Blurring of faces, car license plates, signboards
Item Removal
When we receive the photo, marked with the unwanted objects to be removed, we create beautiful and enhanced photo by removing the unwanted objects.
Virtual Staging
This is our special service for enhanced photos offering where we can cater to request such as:
Empty my room
Stage my Room with Furniture
Stage my garden – remove weeds, add grass, shrubs, landscaping
Fill empty Swimming pool with Water
Replace snow with Grass
VR – Tours
We enhance and stitch images (Fish-eye Lens or 360o Photographs) and create VR Tours