Many industries rely on CAD services for drafting and modelling work. The CAD software can be used to create both 2-dimensional (2D) drawings and 3-dimensional (3D) models. It is used by businesses in many areas such as engineering and creating industrial, product, and architectural designs on a daily basis. The individuals and companies that have incorporated CAD into their product development cycles have greatly benefited from its capabilities.
If you are thinking in terms of using CAD services in the product development cycle of your business, you have come to the right place. This is because the aim of this post is to throw light on the enduring benefits of using the same. Different types of CAD packages are available and you need to consider your specific requirements before buying a package. Some of the aspects to be considered include the price, industry, and whether you want the software with 2D or 3D capability. All said and done, you can be sure that you will never regret your decision when you start using CAD.
CAD services offer many benefits. Studies show that the use of integrated CAD enables firms to meet their goals more efficiently as it helps to shorten execution times and improve quality and productivity. This, in turn, translates into a reduction in costs.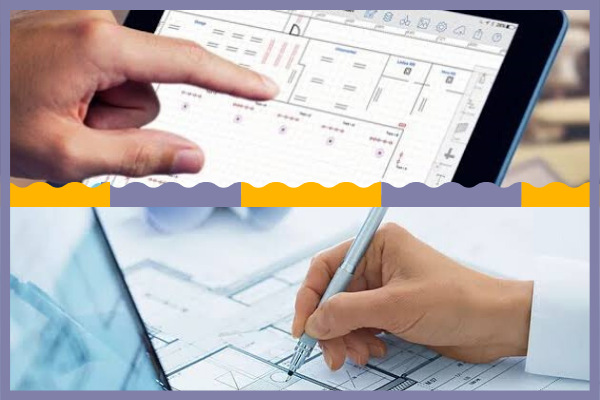 Long-lasting Benefits of Using CAD Services
#1: CAD enables the creation of crystal clear designs for buildings and other structures
The CAD software offers the design teams with several tools that help them in carrying out a thorough analysis to create crystal clear designs for buildings (homes and offices) and other structures. It also ensures greater accuracy than manual drafting. This means that the errors are greatly reduced in the final designs. Better and clear designs help in reducing wastages that faulty designs often lead to.
Civil construction projects involve a lot of designing work. Construction of buildings, bridges, towers and other structures are complex jobs and minor design flaws can cause big problems. The tools that CAD services offer help in sketching even finer details so that the output is exactly as desired.
Clear construction drawing, the core of every building or structure, ensures functionality. As it acts as the roadmap to creating a desired building or structure, it should be precise, free from error, and detailed. A well-designed and accurately created layout of a building or structure helps construction professionals to execute the work faster and also reduce the need for incorporating any expensive modifications on a later date.
#2: CAD ensures efficient and enhanced design yield
The CAD services create designs in such a way as to visualize how a building or structure will look like when it is completed. It is even possible to create a 360 degree or walk-through view of a structure and make modifications as required if the appearance is not as originally visualized. All these aspects contribute to improving the efficiency and enhancing the design yield. The improved productivity translates into faster designing, lower costs, and shorter project execution times. This enables businesses to focus on their core activities.
Designers who often try to justify technical sketching say that it helps to produce more cohesive designs. This might have been valid some twenty years back. It does not hold good any longer. CAD software has seen a great deal of advancement in the last two decades and it makes the design process not only more integrated but also complete when compared to what can be achieved by hand. CAD services also help to save a lot of time. In addition, digital drawings are more malleable and easily edited. Sketches will have to be thrown out and started once again from scratch if changes are to be incorporated.
#3: Ease of documentation and data transfer through digital media
CAD services make documentation, distribution, and storage of designs much easier. They understand that the objectives of each stage of design and/or documentation are different. The drawings are also required to be distributed to different sets of people. For example, the permit set is created for concerned authorities to review various aspects related to the project. The bid set is for the bidder to understand and correctly price the project. On the other hand, the Construction Documentation set helps the contractor for executing the design at the construction site. The transmission of the designs is often effected through media to ensure security and safety and faster data transfer.
CAD service providers often have expert and experienced professionals in their team for handling each area of service, including quality assurance. In addition to having hands-on experience in documentation, they will have the capability to understand clients' design intent presented to them through sketches, mark-ups, and even write-ups.
#4: CAD services mitigate the chances of data/drawing loss
Legacy data conversion is mandatory for companies that migrate to different CAD systems or upgrade to the latest CAD versions they are using. CAD services handle conversions and vectorization. Drawings are smoothly converted to different CAD formats precisely and accurately. They will adhere to international best practices and standards as well as customized specifications.
In addition, they adhere to reliable data transfer mechanisms and take care to ensure accurate CAD data transmission by employing methods such as Initial Graphic Exchange Specification (IGES), Standard of Exchange of Product (STEP), and Direct Translator. This ensures that there is no loss of data. Further, the translation will be virtually error-free. Cloud-based CAD services keep back up of the designs safely as they have the technical expertise to maintain systems. Companies that have their own systems may not be equipped to handle technical issues.
#5: CAD Services follow a systematized and detailed drawing procedure in a creative style
Superior designing skills are required for creating designs for a building or structure. CAD services combine proven expertise with modern CAD systems to provide the full range of drafting services to help individuals and businesses overcome design constraints and meet project requirements. On completion of drafting, CAD files and original documents are compared to ensure design integrity. The designs are also reviewed for compliance with all standards, layering schemes, and special instructions. Suitable measures are also taken at each stage to remove errors and ensure 100 percent accuracy.