Outsourcing your CAD services requirements helps you to remain competitive in today's market conditions. If your goal is to grow your business and improve its bottom line, then outsourcing CAD services can be a viable option for you.
Benefits of Outsourcing CAD Engineering Design Services
Savings In Time: Outsourcing enables you to devote more time to the core activities of your business instead of wasting time and effort on managing a CAD team.
Reduction In Costs: As you focus more on your core activities, you do not miss out on opportunities that are presented to you all the time. Further, there will be a reduction in overhead expenses.
Stay Ahead Of Your Competitors: Your increased focus on your core activities goes a long way in improving the quality of your products and services. This, in turn, helps you to perform better than your competitors.
As one of the leading CAD Engineering design companies in India, we at DigitiseIT provide reliable and value-added CAD engineering design services to clients around the world so that they are able to immensely succeed in implementing their projects. We are able to provide positive contributions to our clients because we are a team of passionate and adequately equipped professionals. We make use of the latest technology and are committed to providing the best outsourcing experience to all our clients. Our expertise and experience in providing CAD engineering design services enable us to efficiently handle even the most complex projects without any hassles. Therefore, you can confidently entrust even specialized CAD drafting jobs with us so that you can complete your projects without cost and time overrun.
Established in 2000, DigitiseIT offers CAD, 3D modelling, and 3D visualization services to a global customer base that is continuously growing. This is because of the high-quality CAD engineering drafting services we have provided to businesses in diverse engineering domains such Architecture, Structural Design, Civil Engineering, Mechanical Engineering, Electrical Engineering, Piping and Instrumentation Schematics, and Mapping, among many others, to major companies in the U.S., the U.K., Europe and India. The success of DigitiseIT for the last eighteen years can be attributed to repeat business, referrals, and customer retention.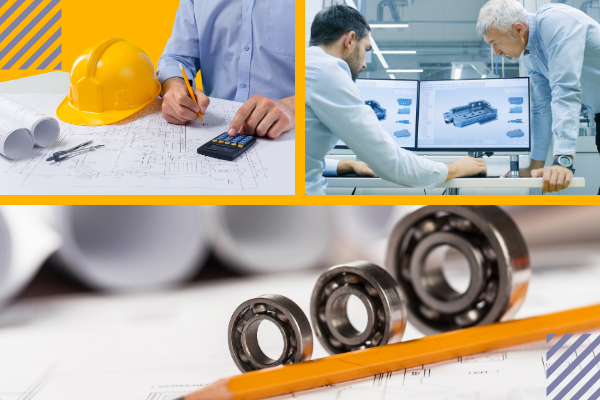 Another aspect we take pride in is the wide variety of companies to which we have provided drafting services. They include power companies, property developers, architects, building utility contractors, town planning consultants, builders, property marketing agencies, oil and gas companies, infrastructure developers, reprographic companies, chemical industries, water and sewage infrastructure development and treatment consultants, and shipbuilders.
At DigitiseIT, we specialize in providing cost-effective CAD engineering design services that often exceed customer expectations. As we consistently deliver high-quality services on time, our customers have been able to derive real benefits on completion of their projects. It is our commitment to excellence in CAD services that is driving our growth. We can proudly say that the clients who trusted us with their projects are even now our customers! And, we remain committed to sticking to the high standards that we have been following all these years and meet our customers' needs each time.